Unicorn Gift Box with studded earrings
$

95.00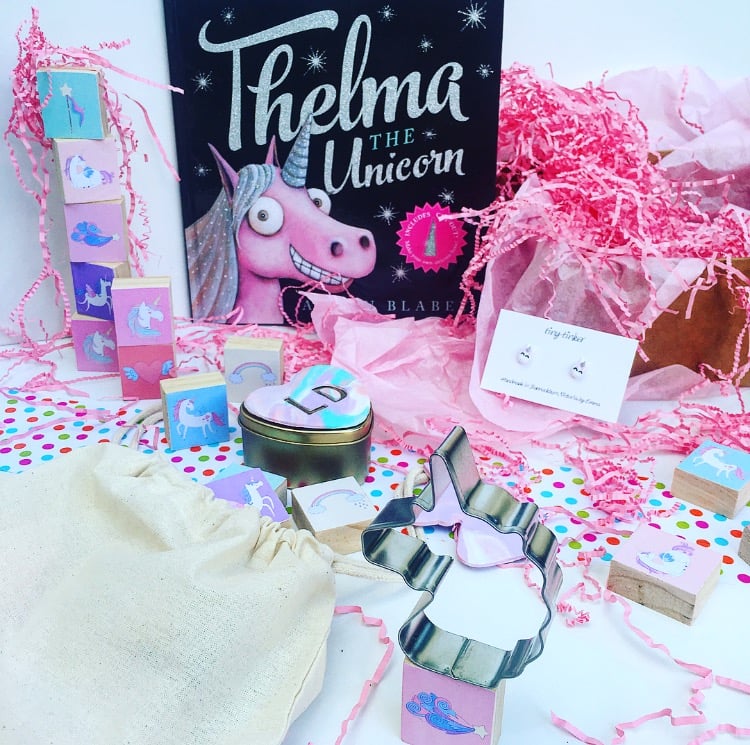 Unicorns are on trend and a hit with little creatives!
This is the perfect gift for a little unicorn lover, with a compilation of items to inspire, empower and engage a little recipient.
What is in this gift box?
- Thelma the Unicorn hardcover book, by best selling author Aaron Blabey
- Handmade polymer clay unicorn studded earrings, from Tiny Tinker
- Glittery, cotton candy scented love dough for tactile play, handmade by Nursery Room
- A handcrafted unicorn cookie cutter, from Biskart
- Decorative unicorn themed memory tiles, lovingly hand crafted from pine by Nursery Room
- A unicorn, embellished calico memory tile storage bag from Nursery Room
This gift is impressively presented in a box with complimentary gift wrap in hot pink and confetti, finished with a fine raphiella ribbon and hand written gift tag, personalised with the little recipients name.
If you are sending A Little Creative Gift straight to a little recipient be sure to include who it is from in the notes at the checkout (i.e. Love Aunty Linda or Happy Birthday from the Jones Family etc) We will be sure to include this short message on the back of the gift tag.
Note: This gift is not suitable for children under 3 years of age