The Art Garden Gift Box
$

95.00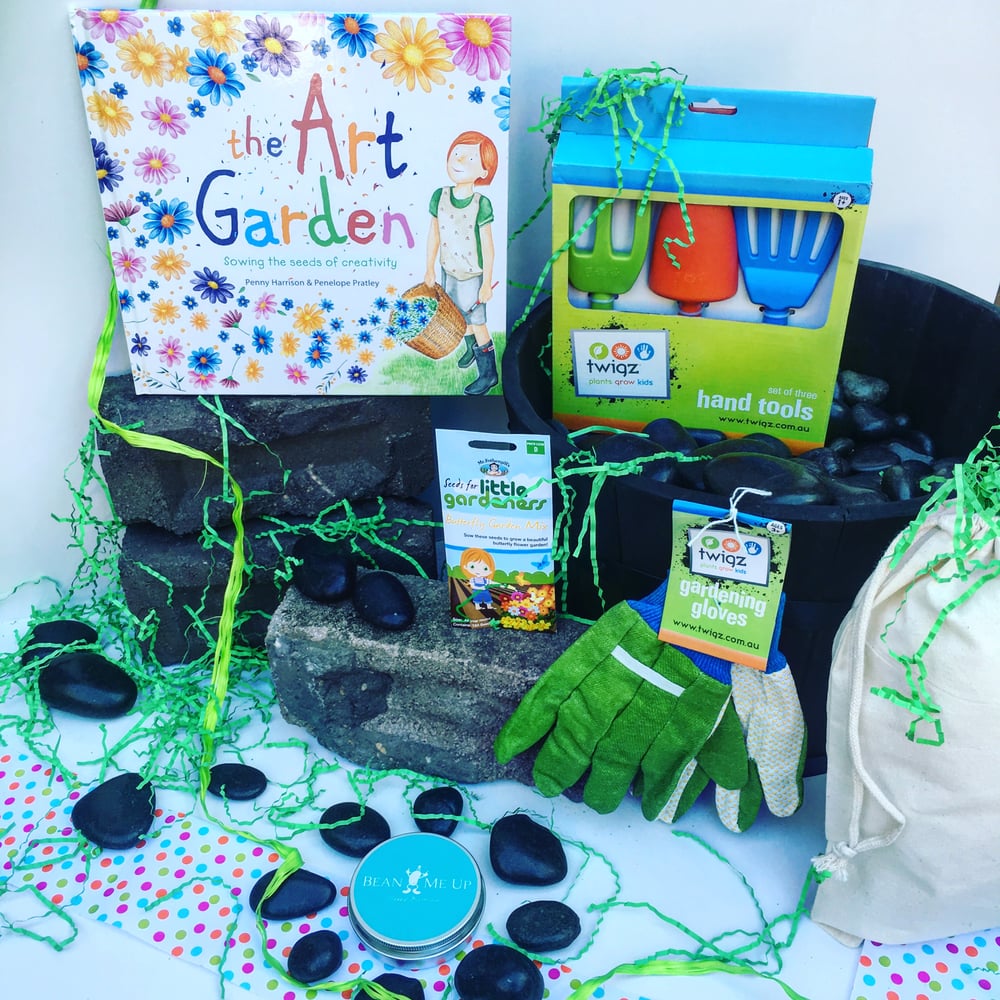 All things grow with love, including a little creative!
The Art Garden captures the idea that creativity can be expressed in many forms...including in the garden!
This is the perfect gift to inspire a little creative to explore the world of gardening, containing a compilation of items to get them started.
What is in this gift box?
- The Art Garden hardcover book, written by Penny Harrison and illustrated by Penelope Pratley
- A Twigz set of 3 hand gardening tools, designed especially for little hands
- A pair of Twigz gardening gloves, with PVC dots on the palm making it easy to pick things up and grip tools
- A packet of Mr Fothergill's Butterfly Garden Mix (dahlias, marigold and cosmos flowers) to nurture in their own garden
- A unique Magic Bean Collection Tin from Bean Me Up. Watch these magic beans grow! Select from the Beanoji collection, Birthday collection or For Kids collection
- A calico memory storage bag to keep all gardening items together
This gift is impressively presented in a box with complimentary gift wrap in bold lime and confetti, finished with a fine raphiella ribbon and hand written gift tag, personalised with the little recipients name.
If you are sending A Little Creative Gift straight to a little recipient be sure to include who it is from in the notes at the checkout (i.e. Love Aunty Linda or Happy Birthday from the Jones Family etc) We will be sure to include this short message on the back of the gift tag.
Note: This gift is not suitable for children under 3 years of age